Posco remains faithful to the existing prices for stainless steel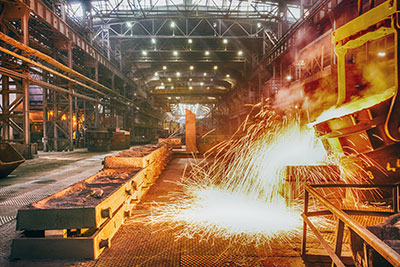 Leadership
Of metallurgical concern Pohang
Iron
And
Steel
Company
(South Korea, Pohang) decided
Leave stainless steel prices for
May contracts at the same level.
Thus, despite the fluctuating
Nickel quotes and constantly changing
(Depending on the season) consumer
Demand, forcing other participants
Market to flexibly adjust its own
Price-lists, marketing department of Posco
Leaves the selling price of stainless steel
Without any changes for more than 7 months. but
This behavior does not
"General inertia" of pricing policy
Corporation: so for deliveries in the current
Month Pohang
Iron
And
Steel
Company
"Redecorated" its own proposal
On a product line from unalloyed
Metals (in particular - cold-rolled
Steel roll). The company raised
Price of metal of this series for external
Buyers for 20-30 dollars per ton.
Previously reported,
That from the current year management of Posco is not
Expecting dull prospects: in the opinion of
Company representatives, stainless
The sector was supposed to "get dope"
Already beginning with II
Quarter. However, the analysis of indicators
The first three months of the year, several
Has diminished the optimism of South Korean
Metallurgy: operating profit
The company for this period fell by 54%. Topics
Not less, a positive vision of the situation
For Pohang
Iron
And
Steel
Company
Everything also remains relevant (only
Slightly shifted in time
Day of the onset of the "turning point").
Now, according to POSCO analysts,
Sounded financial director of the company
Park Ki Hong, revenue growth in stainless
Sector should wait in the second half
of the year.