AVISMA received a new order for titanium products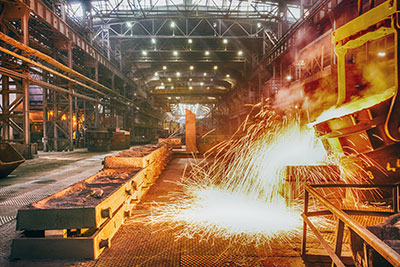 The Verkhnaya Salda production association AVISMA received a new order for the supply of titanium products - blanks and rolled products from "winged metal". This time, the customer will be another representative of the Russian aircraft industry - open joint-stock company KUZNETSOV (Russia, Samara) specializing in the production and maintenance of turboprop, turbojet and turbofan aircraft engines, as well as rocket engines, gas pumping units, thermal power plants and Other equipment.
The bid for the supply of titanium by VSMPO-AVISMA from OJSC Kuznetsov was received this week. With the help of blanks supplied by the Upper Saldinsky plant, the customer plans to reconstruct the engines of military aircraft Tu-160. These are supersonic strategic bomber-rocket carriers (the largest in its class) with variable geometry of the wing, developed by specialists of the Tupolev design bureau and put into service in the 80s of the 20th century.
Verkhnaya Salda Production Association AVISMA is the world leader of the titanium market, which provides the needs for the "winged metal" of both Russian and foreign companies. Among the consumers of titanium and products based on it, the corporation produces the largest aircraft manufacturers, including BOEING, AIRBUS INDUSTRIE, EADS (European Aeronautical Defense and Space Company), EMBRAER (Empresa Brasileira de Aeronautica) and other companies.