The world's largest manufacturer of special steels expands spheres of influence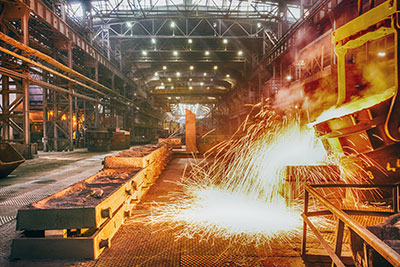 POSCO (manufacturer of special steels from South Korea, one of three world leaders in its segment), said about the initialization of the project to build a new Nickel plant. The plant will be located in the southwest of South Korea, near the city of Gwangyang (province Jeollanam-do). According to news Agency Bloomberg, the plant will be built with the participation of partners from POSCO of New Caledonia.
The construction of a new Nickel plant, which received the working title «Societe Nickel de Nouvelle-Caledonie et Coree», will begin later this month. But after three years, the management of the joint venture plans to reach annual production of 55,000 tons. According to preliminary estimates, for the implementation of the project founders will need investments of about $ 448 million dollars.
A few days earlier, the mass media reported about the intentions of management POSCO to invest $200 million in capacity expansion for the production of flat rolled steel for the automotive industry. Metallurgical company, together with Tuwiairqi Steel Mills, intends by 2015 to build a sheet rolling plant (now in Pakistan) with the volume monthly output of about 165 thousand tons.
POSCO specializiruetsya in the production of special steels. In the list of the company's products — electric, carbon, stainless steel and other steel with high added value.