Cheap stainless steel? Metallurgists against US!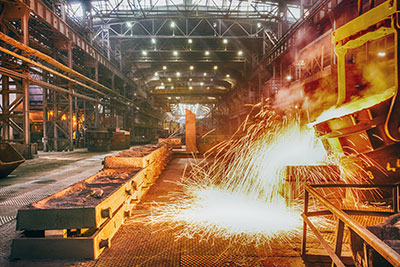 Despite radically clear trend to lower prices for stainless steel from most major manufacturers, management of the steel company AK Steel (USA) decided to raise the cost of their own products. In particular, according to the news Agency Bloomberg, the price lists of the company, the price of rolled steel hot and cold rolling will rise by $ 40−50 per ton.
For the last 30 days this is not the first change in the price of the alloy metals produced by AK Steel. Recall that in August this year, the company announced the entering of additional payments for private rental categories «stainless metal» and «electrical steel». Then the Corporation explained the increase in the price of its products increased price of raw materials used in the manufacture of special steels. The size of the margins on the above brand was $455 per ton.
American metals company AK Steel (also known under its old name «American Rolling Mill Corporation») specializiruetsya in the production of stainless steel, rolled alloy with high carbon content, in the production of electrical steel, and also in the manufacture of sheet metal with corrosion-resistant coating. In addition to production facilities in the USA, AK Steel owns a number of large industrial facilities in Western Europe and several production assets in Mexico and Canada. On the market the company has been operating since 1900 and is among the 500 largest companies in the world.