The price of Nickel is reduced – cheaper and stainless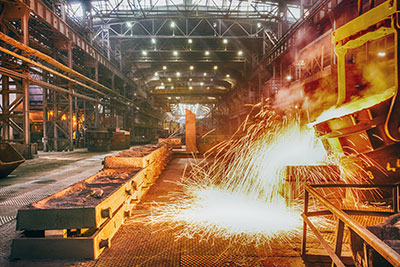 The price of Nickel, used for alloying steels, this week suffered another decline. So on the London stock Exchange of Nonferrous Metals, its cost (for delivery on three-month contracts) fell to amounts of $20952 per ton (data for Wednesday, 25.08. 2011). This is in comparison with the beginning of August prices almost 20% cheaper.
According to market analysts, the current situation with the price of Nickel (and with the cost of other industrial metals) associated with stock market lull, pending the decision of the Federal reserve system of the United States on further policies to stabilize the economy of their country. However, many stainless steel producers reacted to the fluctuation of Nickel prices and a decrease in the cost of its products.
So the company Aperam (ArcelorMittal unit) reduced allowance for alloying for stainless steel, which will produce in the next month, from 1633 to 1568 euros per tonne. Such measures ran and leadership «stainless» steel unit of German company ThyssenKrupp, which reduced the added value of own production concerning the application of the alloying components, from 1624 to 1,581 euros per tonne. Also responded to the quotes of Nickel in management of another major European stainless steel producer, a company from Finland «Outokumpu». The Corporation corrected the price list down to 48 euros per tonne (compared with the old price of €1612 per tonne).