Exhibition Le Bourget provided the VSMPO-AVISMA Corporation is a solid portfolio of orders for Titan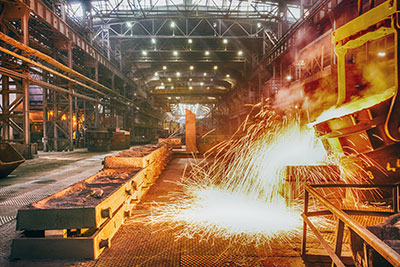 Exhibition International Paris Air Show Le Bourget, held from 20 — 26 June in Paris, brought the Corporation «VSMPO-AVISMA» a significant package of contracts for the supply of titanium to foreign companies. In particular, the sides signed a number of contracts with major aircraft manufacturers of China and Germany.
One of our clients — a German manufacturer of systems for the aviation industry «Liebherr-Aerospace Lindenberg». The representatives of the company concluded with VSMPO-AVISMA's long-term contract for titanium forgings for the front landing gear of the A350 XWB.
The second major partner, signed with VSMPO contract during the exhibition in Le Bourget, is the Beijing international holding Corporation AVIC (before renaming known as «CATIC» (national Corporation of China on Import and Export of aviation Technologies). The company specializiruetsya in the production of nasal parts of aircraft, commercial aviation, wings, tail, parts, jet engines and other aircraft parts. The parties signed a cooperation agreement, which will operate until the end of spring 2014. Subject of the contract — supply of aluminium and titanium semi-finished products of Russian production to Chinese consumers.
According to analysts of the sphere of investments, such a portfolio provides increased investor interest in the stock of the leader of the global titanium market.