Turkey will build a new metallurgical plant for production of rolled stainless steel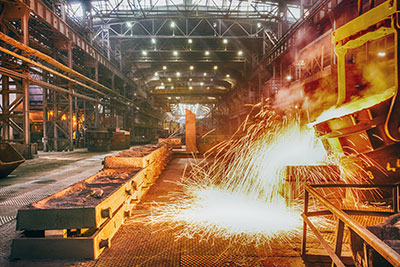 Steel giant from South Korea, the Corporation «Posco», published data relating to its joint project with the company Kibar Holding (a major Turkish manufacturer of steel products). According to the plans of the project participants, 85 kilometers away from Istanbul (the largest city of Turkey) will soon have a new plant that will make products from stainless steel.
The construction site for the plant, the founders chose the North-Western part of the city Kocaeli. According to the data published in the media, for the launch of the new company will need about $350 million, the Plant will specialize in the production of cold-rolled products of stainless steel. According to forecasts of the initiators of the project, the first batch of metal with the new facilities, customers will be able to get in the middle of spring 2013.
For the first time on the equipment the new plant of the company founders plan to monthly produce about 16 thousand tons of stainless products. With the expansion of distribution, the company will ramp up production to the rated power, which, according to the designer's calculations, will amount to 1 million tons of stainless steel a year.
According to stakeholders, with the commissioning of the new plant, the share of imports of stainless steel in Turkey can be reduced by almost half.