Stainless steel rods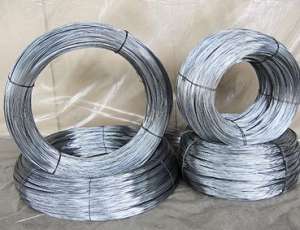 As you know, now most of the industrial equipment is made of stainless steel. Such products are characterized by different shapes and sizes, and among them the stainless range, used in various industries, is very popular.
Stainless steel rod («stainless steel ring») — is rolled, forming in the cross section a circle, the diameter of which is from 5 to 270 mm. P rusts of stainless small diameter (5 — 9 mm), as a rule, are supplied in coils, and large diameter is produced by straight lines, stacking them in stacks.
Stainless rods are of several types: hot-rolled, unlimited length, round, made of monel.
With a wide variety of stainless rods, there are special quality standards for them. Therefore, when buying them, you should pay attention to some details that can tell you what kind of product quality you are going to purchase.
Firstly, the surface of the bars should not be stratified, and also it should be clean and without any cracks. The surface of stainless rods may contain only small shells, foils, traces of broaching, risks, scratches, corrections, nicks, with a depth not exceeding the diameter deviation. Also, dullness and slight darkening of the surface of the rods of tint color are allowed.
The most popular stainless rod at the moment is the 12Х18Н10Т brand circle. This is explained by the fact that this brand of stainless steel is characterized by high anti-corrosion and mechanical properties and a wide temperature range (more than 300 ° C). Because of this, this rod is widely used in the manufacture of various devices and units of the processing, chemical and engineering industries, it also produces parts for boats, yachts and boats, which, due to their specificity, are constantly in contact with seawater or Another aggressive environment.