Posco will take a leadership position in the list of world's largest producers of stainless steel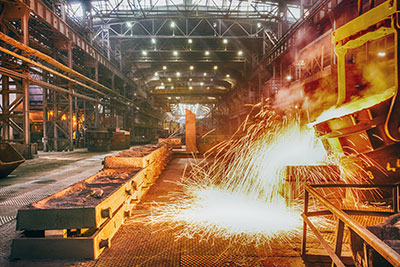 According to news Agency Bloomberg, the steel company Pohang Iron and Steel Company («Posco», South Korea) soon will become the second largest producer of stainless steel in the world market. To such conclusion the group of experts, analyzed the capacity of the largest steel producers in the world. Decisive steps in the movement of the South Korean manufacturer to the top «stainless rating» analysts say several factors. One of them — considerable growth of volume of production of stainless steel on the base of existing enterprises of the Corporation. So «daughter» of «Posco», the company Zhangjiagang Pohang Stainless Steel has increased the production of stainless steel in the current year to 1 million tonnes (as compared to 800 thousand tons). The second important step is the creation of a new steel plant in China, scheduled for 2013. Capacity of the enterprise will be located in Hong Kong (Kowloon Peninsula administrative region of China) or Shanghai (the business capital of the Republic). In addition, «Posco» (in cooperation with partners from Indonesia, Krakatau Steel group), have this summer will begin construction of capacities of the metallurgical enterprises in the Indonesian city Cilegon.
Once new plants are put into operation, the annual volume of production of stainless steel at POSCO capacity will exceed 3 million tons per year, making the company the 2nd largest producer of stainless steel in the world.