OAO "Motovilikhinskie Zavody" puts into operation a equipment, optimizing production processes in the line of production of special steels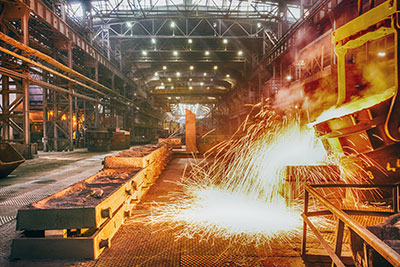 In the framework of capacity development, launched in 2006, the company «Motovilikhinskie Zavody» puts into operation a new air separation unit (ASU), the largest in the Perm region. The equipment allows high performance to be obtained from the air (by splitting) of liquid argon, and gaseous oxygen and nitrogen needed in smelting operations. With this installation the management plans to optimize the manufacturing process of several grades of special steels including stainless metal and electrical alloys.
New ASU is capable of producing high-purity gases and at high speed. Now the company can even sell the surplus oxygen, nitrogen and argon. Whereas previously necessary for the production of stainless and electrical steel gases supplier «Motovilikha» had to buy on the side.
Lying successfully tested and is currently awaiting completion of the process of obtaining the relevant regulatory and Supervisory bodies.
Holding «Motovilikhinskie Zavody» includes a number of industries and specializiruetsya in the production of oil and special equipment, the manufacture of military and road construction equipment. In addition, the company has its own metallurgical and foundry, which mastered the production of billets and of rolled special steels (structural, alloy, carbon), manufacture of articles of cast iron and nonferrous metals.