Stainless Sheets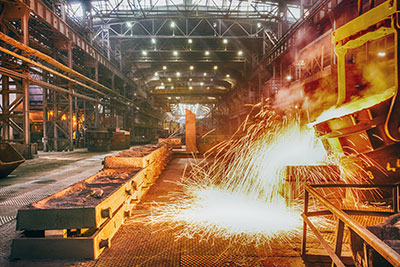 A variety of sizes and a wide scope of application, modern metal rolling is obliged to various technologies of production and development of modern equipment. Rolled metal, made of stainless steel, is characterized by a large number of products: circles, squares, strips, and also stainless sheets. A stainless steel sheet is considered to be a universal material in metal products, having its own production technology. The stainless steel sheet has several stages in its manufacture, which are aimed at obtaining the best results: durability, strength, a variety of sizes and thickness. The most important stage of sheet production is the process of its cooling.
The plate mill, on which the stainless steel sheets are located, pass through cooling, moving by means of roller conveyors, conveyors and shleppers. Mills with the old design are characterized by cooling sheets, lying stacks or just on the plates of the shop. In stacks, the sheets are cooled by passing a thermal treatment, called self-release. The result of this cooling of stainless sheets can be a decrease in the accuracy limits and their fluidity in the redistribution of several kilograms. By 1 mm², which increases their relative elongation. At the same time, the index of impact strength on sheet metal products does not change. This method of cooling stainless sheets is often used in new mills.
Stainless steel sheets, which pass the toughness test, often undergo accelerated cooling. At the end of this cooling process, the grain is fixed, which is obtained during rolling and thus increases the value of the toughness, this is especially important at subzero temperatures. To speed up cooling, the surface of stainless sheets is sprayed with sprayed water and air blown.
Modern plate mills use a roller quenching machine, which is located behind the finishing cage, and besides quenching of stainless sheets, it accelerates also their cooling.