Steel company Acerinox (Spain) has increased its profit by more than 6.5 times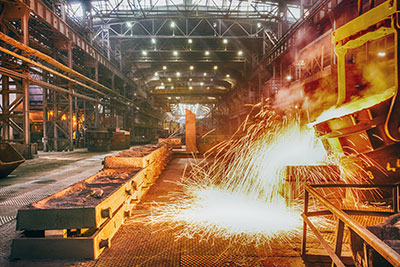 The Spanish international
the company Acerinox, which produces stainless steel
the steel finished the first quarter of this year
with excellent scores. Company
official figures received net
net profit of 67.8 million euros, which is 6.7 times higher
compared to the same period of 2010
year. It is noteworthy that the volume
sales of the Corporation in January-March 2011
grew 41.3% in comparison with the first
months of work last year, amounting to
€ 1.41 billion
Recall that in the past
the company Acerinox also demonstrated
positive trend (albeit with less
the rapid growth). In
this period, the sales volume of the Corporation (in
compared to the same indicators
2009) has increased by 50%.
Company Acerinox, controlled
today Rafael Naranjo, is
one of the largest producers of
stainless steel in the world. Headquarters
enterprise is located in Madrid. Company
was founded in 1970 with the support of
Japanese Nisshin Steel, which
belongs about 15% of the assets of Acerinox.
At home
the Corporation owns 10 factories and
factories. In addition, 8 large enterprises
of concern are located in other countries
Europe (Portugal, France, Great Britain,
Switzerland, Sweden, Italy, Poland).
The company also manages several
factories in Turkey, South Africa, Malaysia,
Argentina, Chile and the United States. The total number of
of staff employed in the enterprises
Acerinox is more than 7,000.