In the "Titanium valley" will be built a production company the Boeing Corporation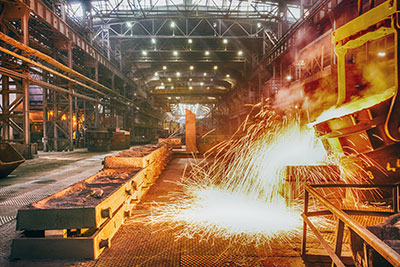 Corporation «Boeing»
plans to build in the SEZ
«Titanium valley» production
capacity, where the equipment
designed for mechanical
treatment of castings of titanium.
The decision to invest in the development of
special economic zone management
Boeing received after the presentation
conducted by the organizers of the project
for representatives known throughout the
world aircraft company. About it
the journalists said Anatoly Leonidovich
Gredin, the head of the government of Sverdlovsk
region.
According to Mr.
Gredin, the launch of this site will be able
greatly optimize
manufacture of titanium products at
verkhnesaldinskiy MPO AVISMA. Current
machining titanium
casting will reduce the cost of finished parts
titanium about a third. Of course,
for Boeing Corporation is very profitable,
since this American company
is one of the largest manufacturers of
space, aviation, and military
technology in the world. It is for these machines
titanium is used most often. So
management Boeing is willing to invest
serious money in the development of this
project.
At the moment
the design of the structure
«Titanium valley», and, according to
experts, these works will be completed
by the end of this year. By that time
this begins the creation of infrastructure
The SEZ, close to this time will be
to talk about a specific date of construction
new machining capacity
production.