In the first quarter of 2011 Chelyabinsk metallurgical plant increased production volumes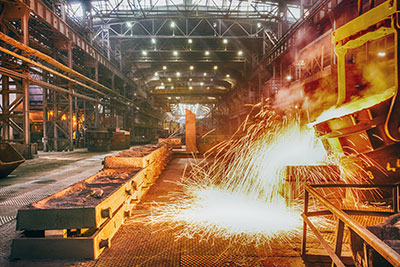 Employees of the press service
CHMK specializing in
the production of metal stainless,
Nickel, high speed,
instrumental, ball bearing,
spring and other special steels
published the results of the metallurgical
plant in the first quarter of this year.
According to these data, Chelyabinsk
the steel plant has exceeded its own
the figures for the same period
last year on 10%, and the total amount
produced by his capacity of production
during this time amounted to more than 1.2 million tons.
In the message a press-services,
commenting on the volume
production, States that successful
the beginning of 2011, largely
related to launch of new production
complexes of Chelyabinsk metallurgical plant.
This power producing stainless
steel and equipment for the production
high-quality steel, installed in
arc-furnace plant # 6. In addition
on the company's performance positively
influenced by the modernization of the sinter
and steel processing.
The management of JSC «CHMK»,
included in the group of companies «Mechel»,
continues the implementation of investment
program aimed at the modification
production. So we recently launched a
line continuous casting No. 2
optimizing the costs of production,
and currently there is construction
complex, operating on the same
the principle for the production of blanks № 5. In
soon plan to replace
equipment in BOF
the shop and other improvements
production.