Despite the costs, investors "Norilsk Nickel" can receive dividends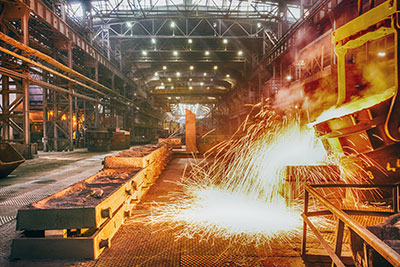 As reported by the interviewers
News Agency Bloomberg Vladimir Potanin (owner
the company «Interros», which is
the largest shareholder GMK «Norilsk
Nickel»), a recent holding of the «Norilsk Nickel»
operations buy-back for $ 4.5 billion
USA is not a hindrance to the payment of dividends
for the year 2010.
«Owners
"non-controlling» stake in need
stability, regardless of how
a conflict develops between the holders
core assets," said Mr.
Potanin. «Last year «Norilsk
Nickel» has finished with significant
positive indicators, so
reasons not to pay back investors
put a portion of the income of the company
no," he added.
Last year
preliminary calculations (official
financial results of MMC
expected in may 2011), the amount of revenue
Norilsk Nickel was $15
billion, net profit — about
5 billion dollars. Therefore, according to
analysts UniCredit securities,
the payment of dividends in the amount of $1.2 to
$2.5 billion, «Norilsk Nickel» it is
afford.
Recall that in 2008,
in connection with the economic crisis,
investors Norilsk Nickel dividends
not received. And in 2009, the company paid
shareholders of $1.3 billion (which amounted to
about half of all net profits
MMC). The decision on whether
the procedure of redemption
shares (buy-back) of the Board of Directors of the largest
in the world producer of Nickel and palladium
adopted in late 2010.