Company NSSC (Japan) reduces the cost of stainless steel for deliveries in may 2011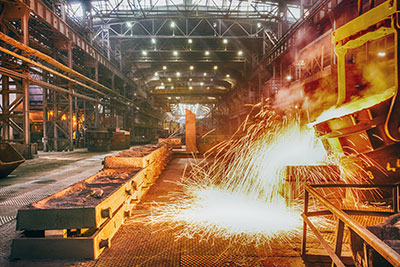 Leader in the production of
stainless steel in Japan, metallurgical
the company «Nippon Steel & Sumikin Stainless Steel
Corporation», announced the reduction of prices
stainless products private
production for export may
supplies. According to the new price list
Corporation, cold-rolled products
metal 304 of the brand fell $100 for
ton, amounting to 3900−4000 dollars for
ton, for deliveries to conditions CIF.
Regarding the development of
the situation with prices on stainless steel
when cash transactions, employees «NSSC»
expressed without certain promises:
«…as for spot transactions
stainless steel, at present value
steel in such transactions difficult
to predict with any degree
exactly. Since the domestic market
metal is unstable, the level of demand
varies greatly and is constantly
"jumping" exchange rates».
Recall that several
months earlier, the management «Nippon Steel &
Sumikin Stainless Steel Corporation» reported an increase
the cost of stainless steel at
export in the last winter
month. Then steel 300 grade has risen
100 USD/ton. At the same time
NSSC raised prices for buyers
domestic market, increasing its «price»
300 series 120 $ per ton.