Dneprospetsstal invests in production development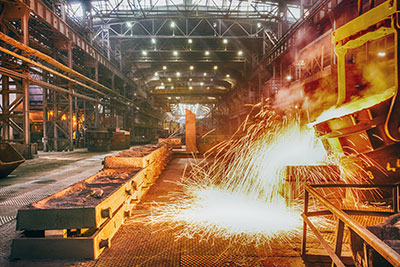 At the meeting of shareholders of the largest Ukrainian plant for the production of special steels, JSC «DSS», held on 31 March 2011, the participants of the event, it was decided not to distribute to the holders of the stock dividend. Instead, the company invests the money earned in 2010, in production development. The amount of profit over the past year, which was discussed during the meeting, 57.3 million.
Excluding profit sharing, the participants discussed 15 issues. During the meeting they touched upon the subject of activity of JSC in the current year were summed up activities of the company and its subsidiaries in 2010, was approved the annual report and balance «DSS», elected members of the Supervisory Board and other issues. The event was attended by the owners 94,32% (39 of holders of securities and shareholders).
Open joint-stock company «Dneprospetsstal» (Zaporozhye) was founded in the early 30's of the last century. Today it is an international enterprise that produces a wide range of products of special steel. It long products and forgings made of stainless metal, tool steel, Bistrita, bearing steel grades, carbon alloy, alloy steel (including heat-resistant (Nickel-based) and corrosion-resistant alloys). Metals manufactured by the SHS that are in demand in more than 60 countries around the world.