BGMK start prospecting titanium and iron ore on a small Tagul station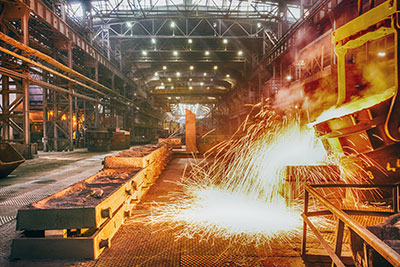 Specialists
«Baikal mining» this summer will begin
geological exploration of iron —
titanium mines on the 6th plot
Malo-Tagulskoye field. Company
got it for 94,5 million roubles for
auction held in March last
year.
According to Olga
Yu Gajkovoj, the Minister of natural
resources and ecology of Irkutsk region,
BGMK plans to build on the plot
the plant, which will produce metal
technology DRI (the direct
recovery). This way of processing
concentrate in a rotary kiln
minimizing
waste disposal. Now employees
metallurgical companies are
in the stage of site selection for the construction
plant.
Plot No. 6 Malo-Tagulskoye
iron — titanium mine located
on the border of the Taishet and Nizhneudinsk
districts of the Irkutsk region, 140 km. from the city
Tayshet and 130 from Nizhneudinsk. The nearest
village Gutara, which is
22 km from the license area. Deposits
minerals on it
preliminary data exploration
be:
338 000 t of vanadium oxide (VO) when the average content in ores 0,19%;
8 million tons of oxide titanium (TiO) at a concentration of 4.62%;
More than 45 000 000 tons iron (Fe) at an average grade of 26%;
The current owner
plot — LLC «Baikal mining» —
plans to invest in the project about
$2 billion the founders of the company — OOO
«Asian investment group»
(PRC), which owns the main pack
securities and LLC «Metallurgical
investment group», the controlling
11% of the shares.