19 APR Marcegaglia (Italy) will launch in China pipe mill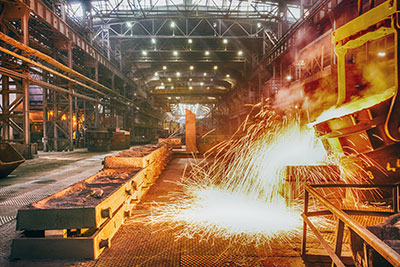 This week
metallurgical company from Italy
Marcegaglia will launch a production line
for the production of tubular products (stainless
pipes, rolled carbon steel and
cold-rolled products) near
Shanghai (China). For the organization's iconic
the event, as new capacity is
this is the first plant of Italian corporations
on the territory of any of the Asian
States.
Experts predict
Marcegaglia, the annual production
the new Chinese plant will be
about 70 thousand tons of stainless steel tubes,
about 200 thousand tons of pipes of carbon
formulations and not less than 100 thousand tons
cold-rolled pipes.
As reported
specialized media, investors,
invest in building capacity
in the Shanghai industrial Park
Guangling, the project cost 150 million euros. It
another investment company that extends
the zone of influence around the world. Recall
not long ago, Marcegaglia launched the pipe
production in Poland. The plant, which
it is, specializiruetsya on the issue
welded stainless pipe and annually
supplies to European consumers
about 250 thousand tons of products.
Chinese pipe
the plant is aimed at a different target group.
According to calculations marketers Italian
metallurgical company, key
the consumers of these products (except
the domestic market of China) are buyers
from Japan, Thailand, Indonesia, South
Korea and other nearby countries.