ZAO "Spectral laboratory" has developed a new device for the precise determination of the composition of the steel and non-ferrous metals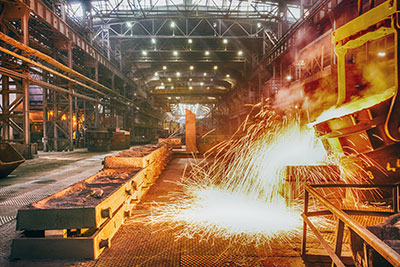 At the fair, opening today (March 15) in St. Petersburg (Lenexpo, St. Petersburg Technical Fair), employees of the scientific-production enterprise «Spectral laboratory» will present the new device. With the help of just a few minutes it will be possible to determine the exact composition of components in any metal alloys.
According to representatives of the company, a modern multifunctional desktop emission spectrometer ISAS can for 1−2 minutes to analyze the samples and provide the operator with precision data on the composition:
Titanium alloys;
Alloys based on magnesium;
Tin, copper and alloys containing these base metals (brass, bronze);
Aluminum and aluminum alloys;
Steels all grades;
Iron;
Precious metals.
The developers believe that the new device will be useful for specialists of the plant laboratories and metallurgical companies, specializing in the production of ferrous and non-ferrous metals and products from them. The spectrometer will greatly facilitate the task of obtaining accurate data on the chemical composition of the materials needed in the certification process of products for trading in foreign or domestic markets.