Cherepovets steel mill increased its sales of special steels for building ships almost twice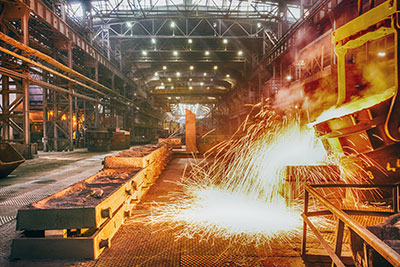 According to representatives of the Department of sales CHerMK Severstal metallurgical company (at the end of last year) by almost 100% raised their own figures of 2009 for the supply of special steels for JSC «Admiralty shipyards», JSC «PO «Sevmash», the most powerful enterprises of the defense complex of the Russian Federation.
At present, the production of special steel for shipbuilding is carried out at the plant only in furnaces with electric heating, but in the near future the management CHerMK plans to increase its production capacity by launching production lines of this type of metal in the BOF shop.
In anticipation of another round of increase in demand for its products, the company invests in other projects on development of production volumes in this assortment of metal: in particular already, the heat of furnaces is the reconstruction of installations for gas cutting thick metal sheet, whereby the bandwidth of this site will increase significantly. Modernization of the line will cost the leadership of the metallurgical enterprises in more than 17 million rubles. And yet a few months earlier the management of Cherepovets steel mill invested about 27 million rubles in the launch of a new test setup for determining the mechanical properties of metal products used in construction, shipbuilding and enterprises of fuel and energy complex.