Company Shanghai Baosteel Group Corporation will build a plant for the production of stainless steel in Fujian province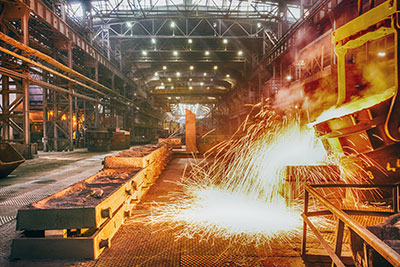 Manual steel company Baosteel (Shanghai) signed with the government of Fujian province (Southeast China) agreement on construction in the region of the new steel plant. Its capacity is planned to produce products from stainless metal in excess of 4 million tons.
The company plans a new steel company, called «Baosteel Desheng Stainless Steel», with full capacity will be reached by the end of 2015. For this project, the Shanghai Corporation is investing some 20 billion Chinese yuan (CNY), that in recalculation for US dollars will be about 3.05 billion
The new steel plant will be a joint venture of the companies and Baosteel Desheng Nickel. Recall that 70% of the last, Shanghai Baosteel Group Corporation acquired at the end of last year signed a package of documents with the same owner Desheng, a company Fujian Wuhang Stainless Steel Product Co. Capacity of this enterprise was designed to produce 1 million tonnes of Nickel alloys and 1.2 million tons of hot-rolled stainless steel.
Steel company Baosteel was among the three leaders among producers of steel in the world market. At its capacity, produces more than 20 million tons of steel products and the management of the Corporation continually invests in the expansion of production.