Spanish stainless steel producers plan to invest in the reconstruction of its facilities of more than €50 million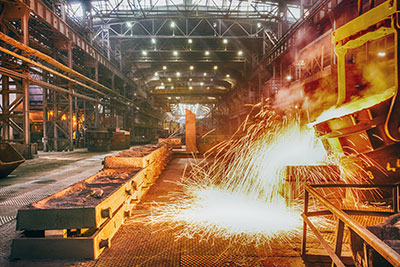 The management of the company Acerinox (Spain), specializing in the production of stainless steel, has decided to invest 51 million euros in the technological modernization of its plant capacity in the Campo de Gibraltar (cádiz, andalucía).
The leadership of the metallurgical enterprises intends to improve the technology of production, and to improve the system for control and safety of production processes of stainless steel. In addition, the company plans the installation of new equipment for waste management.
According to representatives of Acerinox, such actions are a major step towards contributing to the conquest of the Andalusian plant strategically important position in the European market among manufacturers of stainless metal.
Today, the stainless steel factory in Campo de Gibraltar has the capacity, allowing the company to produce over one million tons per year. Recall that in addition to the production assets Acerinox there are two plants in USA (Kentucky) and Middleburg (South Africa). The company actively invests in the development of their businesses and owns an extensive sales network. At present, stainless steel rolled products the Corporation sold in more than 80 countries. The headquarters is located in Acerinox, Madrid (Spain).