Nonferrous metals in the bowels of Ukraine will be looking for experts from Korea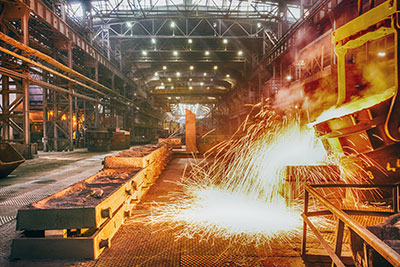 According to the press service of the Ministry of Ecology and Natural Resources of Ukraine, heads of departments signed the documents with representatives of Korean energy company KOREA RESOURCES CORPORATION (KORES). In a bilateral agreement we are talking about a joint study of mineral resources of Ukraine with the purpose of mineral exploration. In addition, the participants of the meeting agreed on the development of the program, the implementation of which will be training and technical training in the field of exploration.
KORES Corporation incorporated in the Republic of Korea, 1967, has extensive experience in creating joint ventures on the territory of other countries. The main line of resources, which specializiruetsya KOREA RESOURCES CORPORATION — metals (in particular Nickel, copper, zinc), as well as resources such as coal, uranium, iron.
At present, Ukraine has proven more than 90 kinds of minerals, which are mined for 8,000 deposits. The main resources of the country is manganese, iron and titanium ore, but also coal, kaolin, native sulfur and graphite.
Throughout the country there are also Nickel ore, which is mined in pobuz'ke mine. In addition, in the Kirovograd and Dnipropetrovsk regions when conducting exploration revealed the presence of uranium ores, and in the Volyn region — of copper deposits.