SZF is ramping up production of ferro-alloys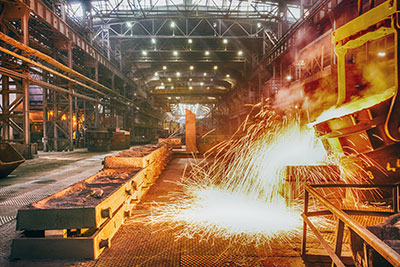 According to UkrFA (Ukrainian Association of manufacturers of ferro-alloys), ferroalloys plant Stakhanov (Ukraine, Luhansk region) increased the production volumes in January this year to the level of 19.6 thousand tons, which is 1% higher than the same period in 2010.
In particular, ferrosilicon were produced 12.9 thousand tonnes (in equivalent of 45% content), which is 2.4% more than in January 2010. The volume of production of silicomanganese fell to 6.7 thousand tonnes, which is 1.5% less than last year.
Recall that last year, OJSC «Stakhanov Ferroalloy Plant» has improved its own figures for the production of ferro-alloys for more than 40% (compared to 2009). Production volumes of ferrosilicon and silicon manganese on the capacity of the SZF in 2010 amounted to 220 thousand tons (respectively 22.6% and 91,1% of the growth to the level of production of these ferro-alloys in 2009).
SZF is the leader among producers of ferrosilicon in Ukraine. According to the Ukrainian Association of producers of ferro-alloys in about 60% of products sold abroad. The main buyers of ferroalloys produced by SZF — companies of Russia, Uzbekistan, Belarus, Moldova, Turkey, Germany, Sweden and other countries belonging to the European economic community. Siliceous alloys the company produces more than 45 years, and ferroalloys, containing manganese, produces since 2004.