The copper price: historical placket at $10,000 per ton overcome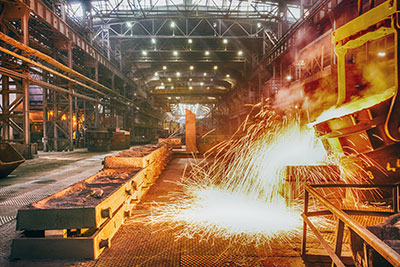 The past week saw a new record: the price of the red metal on LMEвпервые crossed the ten thousandth mark. The old «round» figure of $9 per ton was reached in early December of last year. This behavior of prices confirms the most courageous forecasts of analysts, suggesting that the cost of a ton of copper may be in the new year 11 thousand dollars. And judging by the parabolic motion vector of the indices of prices, it is possible that these results can be observed even before the end of spring 2011 (at the end of 12 months, the average rate of appreciation of the metal is approximately of 3.66% for 30 days).
According to Bloomberg, the latter (more dynamic) rise of prices for the red metal partially due to a significant reduction of its reserves, commodity exchanges (most noticeable for the period from 4 March 2010). Earlier in the week on LMEбыло recorded decrease in stock in 1/100 that, by the standards of this market, is an important indicator.
Experts segment and predict the further aggravation of the situation. According to analysts Barclays Capital, the lack of the red metal this year, twice last year's deficit and will be about 822 thousand tons. Similar predictions are confirmed by the experts of analytical departments of Macquarie Bank Ltd, JPMorgan Securities Limited and experts from many other companies.