Reconstruction of facilities of ZAO AMK (Agarak copper - molybdenum plant) will cost shareholders $20 million.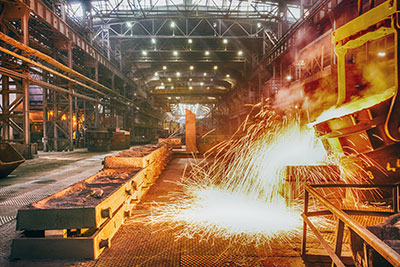 In Armenia, work began on the modernization of the mineral processing equipment factory, specializing in the production of copper and molybdenum. After the improvement of capacities of the enterprise, located in the city of Agarak, Meghri district, AMC can the 3−5% increase in the production of non-ferrous metals from ores and virtually eliminates the discharge of waste by establishing a closed production cycle.
Closed joint-stock company Agarak copper-molybdenum combine is developing the field, located in the South-Eastern slopes of the Zangezur mountain range Pambak-Zangezur structural metallogenic zone. Non-ferrous metals, according to experts, these mines will be enough, at least 20 years. Today, AMC monthly processes about 240 thousand tons of ore, containing 0.022% molybdenum and 0.41% copper, providing jobs for over 900 people. Recall that the winter of 2007 the main package of shares belongs to the group of companies GeoProMining.
According to Director General of Agarak combine, Sergei Polovinkin, modernization of production, the company plans to complete in a year. For implementation of the program will require investments in the amount of 22−24 million U.S. dollars, of which three will need to address issues related to the protection of nature.