Power "Alunorf" recycling of aluminium is growing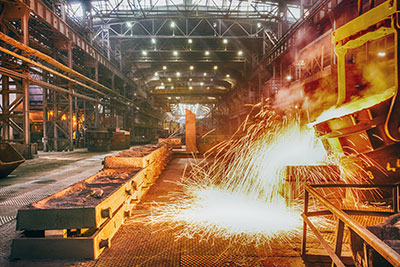 One of the largest operators of the global market for aluminum rolled products company Novelis (subsidiary of Hindalco Industries Ltd), continues to invest in the equipment of secondary processing of light metal. At this time, the company management announced their plans to invest in the launch of the new aluminium scrap processing capacity at the plant «Alunorf», located in Neuss, (Germany) about 18 million US dollars.
Recycling of aluminium is much less energy intensive than the process of extraction of this metal from bauxite ore and alumina and only requires around 1/20 of the energy required when it is «primary» production. While recyclomania aluminium is 100% recyclable and does not lose its own qualities. As noted by the Vice-President of Novelis, Tado Nardocci, recycling this metal is one of the main components of the strategy of stable development of the enterprise.
The launch of new recycling capacity, the company plans to implement by the end of this year. According to experts Novelis, after you enter this line into operation of machines and equipment for processing of aluminum scrap Alunorf plant will annually produce more than 100 thousand tons of production of «winged metal».