Copper pipes in heating and water supply systems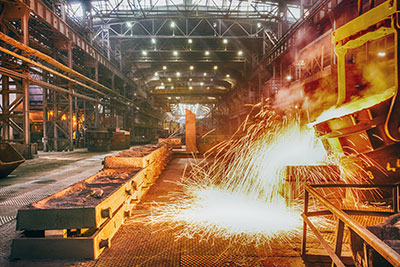 Copper
The pipeline is in the lead
Among the pipelines of the elite class. Copper
Pipes have antibacterial properties,
Impermeable to gases, easy to hold
High pressure and temperature. Copper
Pipes do not collapse under the influence of
Ultraviolet rays (in contrast to
Polypropylene pipes), for them is typical
Low coefficient of thermal expansion
(About 7 times lower than in polymeric
Materials). Copper pipeline (on
Soldered joints)
Withstands pressure up to 40 atm. And temperature
Up to 600 gr. Celsius. Copper pipes can be
To be embedded in the walls of the building (with
Certain installation rules). When
Connecting copper pipes with other metals,
It is necessary to consider the possibility of destructive
Galvanic interactions of dissimilar
Materials, for example, copper with aluminum.
Copper can be processed in a wide
Temperature range. It is important that when
Lowering of temperature, strength of metal
Increases. Operating temperature
The range of copper pipes is wide - from -200 to
+500 gr. Celsius (without regard to characteristics
Material of joints). For
Different types of pipes, the maximum permissible
Working pressure varies from
Several dozen to several hundred
Atmospheres at 100 g. Celsius. This property
Copper allows her not to be afraid of repeated
Freezing of water inside the pipes. Similar
Load, in addition to copper, stands
Only steel.
Copper Pipeline
Is universal. Pipes and fittings of single
Standard are applied in all types
Communications: water supply, gas supply,
Heating systems, oil pipelines,
Conditioning systems, etc.
Assortment of pipes and fittings is very
It is wide and allows you to mount any
Pipeline system. Copper is almost
Is completely re-processed,
Does not pollute the environment. Copper
Pipes have a very long service life.
From practice it can be argued that
Communication from copper pipes inside
Buildings serve almost as much as
The building itself is maintained.
When
Copper is used in the production of pipes
CU-DPH (DIN 1412). The Cu + Ag content is more than 99.9%,
The residual phosphorus content of about
0.015%. From these figures it follows that such copper
Has a high anti-corrosion
Properties, easy to solder and give in to
The welds are easily cut and bent.
The method of joining copper pipes is simple
And reliable. The most common type
Connections - high temperature brazing
Silver-bronze solder.