Global production volumes of stainless metal set a new historical record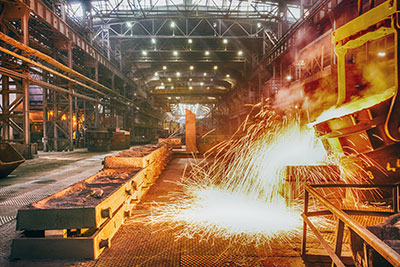 According to reports of analysts MEPS (UK), world's stainless steel production in 2010 exceeded not only the «pre-crisis» abroad, but also broke the previous historical record of production volumes, set back in 2006 (when metallurgical companies of the world were produced a record number of stainless steel: more than 28 million tons). In 2010 the same year the world output of stainless steel totaled 30.45 million tonnes, 7.4% up on previous achievements. Experts MEPS believe that this year the growth of production volumes of rolled products will continue, and by the end of 2011 the new «plate» of 31 million tons.
British intelligence noted that the plants of the United States was produced stainless steel is 40% more than in 2009, however, production volumes of 2006, the manufacturers of this country are not reached. But China's steelmakers have improved their own performance (compared to 2006) by almost half, viplevel more than a third of the world's total stainless steel.
In Russia (according to experts of the Association «SpecStal», analysis of data for the first 3 quarters of operation), stainless steel production in 2009 was exceeded, an increase of 49.7%. But in comparison with 2008 the volume of production of stainless steel (according to the results of the entire metallurgical industry of the country) is lagging behind at 18.7%.