End of year: analysis of the world copper price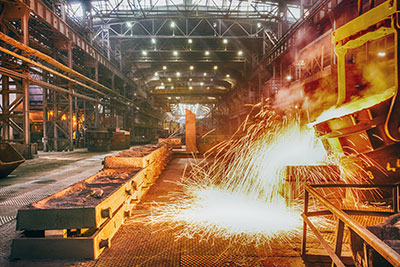 In
the last working days of the year
the price of the red metal on the exchanges
the world has increased. So on the LME during this period
copper was trading at $
$9391/t (with
instant delivery) and sold at
price $9332 for delivery in March — April
2011.
Stock
brokers «New York Mercantile Exchange» in the last
the trading day saw a price of $9532,7 for
ton, and Asian markets sold copper
at a cost of $10 thousand and above: Shanghai
exchange (ShFE) sold it for $10294 per ton,
and Japanese
JX Nippon Mining & Metals (five days earlier)
raised the official cost of the red
metal to 830 thousand yen.
On
today the world's reserves of copper in warehouses
exchanges are at the lowest level
at the end of the year. So in the last
working day in the controlled warehouses
The London Metal Exchange reserves of the red metal
amounted to slightly more than 370 thousand tons. COMEX
(New York stock exchange) ended the trade
with the amount of 64 thousand tonnes, and in warehouses,
controlled by «Shanghai Futures Exchange», there
about 120 thousand tons.
«Macquarie Bank Ltd», given by the Agency
«Bloomberg», the copper prices in the new year
probably will overcome a mark in $11 thousand
per ton, since the projected
a deficiency of this metal can be
the order of 550000 tons. Experts of the company not
eliminate the reduction in stocks of copper on
exchange warehouses, to unacceptably low
level, which in 2011 may be
less than twenty reserve
consumption of metal (in the world).
In support of these predictions,
«Bloomberg» cites the opinion of analysts
company «Yong'an Futures Co.» (China), which
confirm the fears of market operators
of failing global suppliers
copper to meet rapidly growing
the needs of customers in the coming
year.