Seamless Stainless Pipe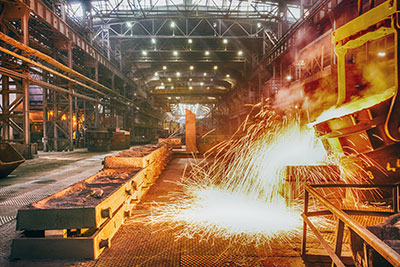 GOST
9940, 9941 12X18H10T,
10Х17Н13М2Т
Seamless
Stainless pipes of the Russian Federation and China at present
Time pushed out of the market
Producers. Made on the basis of
The newest technologies, they are more durable,
Work under high pressure, more
Resistant to intergranular corrosion and
Can be used in food
Industry (dairy, meat,
Alcohol, etc.), in the chemical
Industry, pharmaceutical,
Petrochemical, energy and
Other industries.
Greater
Strength of seamless pipes provide
Thicker walls than
Electrowelded pipes of the same external
Diameter. This is particularly evident in
Typical type sizes: 38 mm - 45
Mm - 57 mm - 76 mm - 89 mm - 108 mm - 133 mm -
159 mm, etc. Seamless tubes are designed
For a greater pressure on their thick wall
Easier to cut the thread and attach
Pipeline fittings.
Seamless
Pipes are usually supplied
Length in the range from 1.5 to 10 m. In practice:
With a diameter of up to 89 mm - 108 mm pipe from 3-4
M up to 7 meters, and large diameters - up to 9 meters
M. Stainless Seamless Chimneys from China
Usually a length of 5.6-5.9 m.
Sizes
Stainless seamless pipe -
Hot-deformed stainless
Pipes (comply with GOST 9940-81 ) and cold-
And heat-deformed stainless
Pipes (GOST 9941-81), produced by
Set of technical conditions,
Developed at the manufacturers,
In particular TU 14-3-197-89, TU 14-ZR-197-2001 -
Pipes with increased surface quality.
Also, in stock there are pipes
GOST 14162-79 - seamless stainless steel
Pipes of small dimensions ("capillary").
On
Our stock is always available
Stainless steel seamless pipe brands
Steel 12Х18Н10Т (08Х18Н10Т), 10Х17Н13М2Т. By
Availability of other brands
Clarify with managers.
AT
Certificates of quality are reflected in the cleanliness
Surface and size fit.
Hydraulic Pressure Testing
(Hydrotesting) and ultrasound
Each tube is subjected to inspection. Two
Pipes from each batch pass
Intergranular corrosion test
(IWC). Additional
customer requirements.