Experts Fitch Ratings has published forecasts for the development of the mining and metallurgical industries for the CIS countries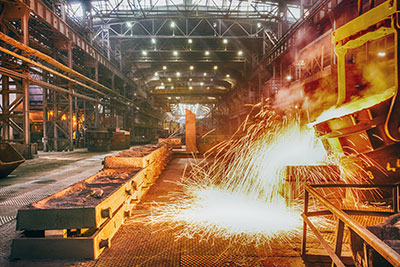 In
annual report of analysts international
rating Agency Fitch Ratings says
the figures of the previous year for
most mining and
metallurgical companies of the CIS countries in
the new year of 2011 will continue the positive
dynamics. Forecast for businesses
included in the Fitch rating is stable
for all issuers except three: «Interpipe
Limted», whose rating corresponds to the level of
«RD» of the group of companies «Evraz Group SA» (formerly
«Evraz») has
«Positive» and Magnitogorsk metallurgical industrial complex,
also observed a positive rating.
At
to experts of Fitch, the margin
these companies in the CIS will remain
at the level of «above average», because of
the dynamics of growth and already high prices
for raw materials on the world market.
Especially noticeable will be the impact of this
factor on the companies included in
a group of manufacturers of copper products
and companies of iron ore and coal
industry. However, a hindrance to
a more dynamic improvement of their financial
indicators can act quickly
progressive cost reduction
internal currency. In particular for Ukraine
and Russia (where, according to analysts
Fitch, inflation in the current year
would be 10.8% and 7.7%, respectively),
the depreciation of the ruble and the hryvnia in may
greatly increase the cost
the production process for all
enterprises, including companies operating
in metallurgical and mining
industries.