NLMK group has supplied the first batch of high-strength steel Liebherr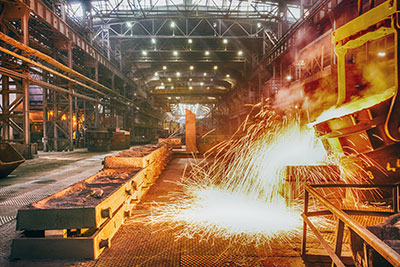 NLMK group continues to work with the Liebherr company. The second is a world leader in the production of lifting equipment. So the Group has delivered the first batch of products. We are talking about steel Quend 1100, characterized by high strength. Products went with the Belgian enterprises NLMK Clabecq. This steel is applied for the production of telescopic boom. This arrow is an element of the mobile crane Liebherr. He, in turn, is a new type. Its capacity is 230 tons. The prototype was already created earlier. It was demonstrated at the international exhibition bauma 2019.
At the event, met the representatives of the companies. From NLMK was attended by the President of the company. He spoke with the head of Liebherr-Werk Ehingen GmbH. The company is engaged in the production of self-propelled cranes. Also the meeting was attended by the head of Liebherr-Purchasing Services GmbH. During the meeting the question was raised about the continuation and expansion of cooperation. In the process it was agreed the prospects for the development of the line brands Quend. Such high-grade used in the new models of equipment Liebherr. There are two of the most challenging. They are all required characteristics. We are talking about Quend 1100 and Quend 960. They have the necessary strength, surface quality and thickness.
It is known that NLMK and Liebherr cooperate for a long time. For many years, the Group supplies high-quality products. Because it is very important to continue cooperation with the world leader. For Liebherr products enables NLMK to expand production of its products. I mean with a high added value.