VILS: the Institute has developed a new Nickel alloys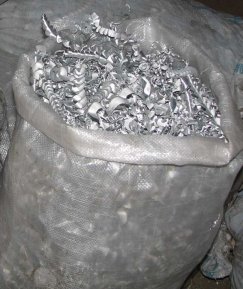 Experts all-Russia Institute of light alloys has created a new Nickel alloy and had their preparations for certification. New brand ВВ753П and ВВ752П have high strength and resistance to elevated temperatures. The studies were conducted in the framework of the Federal project. The target program was aimed at creating engines that are used for long-range aviation. The organizer is a technical specification of the Samara enterprise «Kuznetsov», part of UEC. Certification of the alloys is carried out in the second half of this year. Completion will be in 2018. After that, alloys will be used for the manufacture of blanks disks, compressor and turbine of the engine.
Nickel alloy ВВ752П characterized by high strength characteristics. This was achieved by increasing the amount of carbon in the metal to 0.12%. Its content is usually in powder alloys of Nickel does not exceed 0,04%. Increased strength, fatigue resistance relative to the prototype. The results have been improved at 50 MPa and 80 MPa respectively. Increased and the heat resistance of the alloy. When the temperature indicator 650 degree it amounted to 1160 MPa, an increase of 60 units.
To certification prepared and the second Nickel alloy. Feature ВВ753П is the content in the composition of rare elements. Also in the alloy are highly effective sealers rhenium and tantalum. Such additions enabled us to increase the high temperature tensile strength. Also increased the creep resistance. Supplements provided and lowering the rate of increase of the fatigue crack. The tensile strength and yield strength were determined by the test pilot of the blank discs. The performance was 1640 MPa and 1190 MPa, respectively. The resistance reached 800 MPa at a temperature level of 750 degrees.