The resumption of production of the Zaporozhye aluminum plant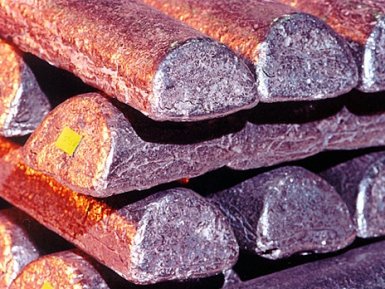 The Zaporozhye aluminum combine is running a work shop for the production of cast iron. In addition, the enterprise has expanded its production, organized the production of three additional units. The company's executives planned until the end of 2017, creating more than 400 jobs. They expect for the current year to about 50 million UAH of income. This became known from the General Director of the plant Dmitry Lobikov.
It was also mentioned that last year resumed production of aluminum wire rod. This gave the ability to produce 1,500 — 1,700 thousand tons of product per month.
Deputy General Director Gennady klyosov said that it produced 630 tons of goods. But due to the fact that the plant does not have the status of a VAT payer, sales did not materialize. The lack of status associated with the decision of the former executives and shareholders of Russia to eliminate the plant. It should be noted that 200 tons of wire rod made from raw materials. More than 400 tons of wire rod are in stock.
Klyosov has announced plans to produce 1300 — 1500 tons of wire rod per month.

Also, according to Lobikov price recycling aluminum metal wire rod is $ 200 per ton. Lobikov said that last year the plant paid 12 million in the salaries. At the moment the arrears are not available. Now plant managers are looking for funds to pay for energy. After all, the production of wire rod involves the use of natural gas for stoves, the Guild works.
Lobikov said that the plant will be shared with Novovolynsk state enterprises to restore production. They also plan to organize the repair of mining equipment. Machines in perfect condition, not broken, you can safely start production. It is also planned to start production of limestone.
Lobikov told that the production of primary aluminum metal collapsed the previous leadership.
The Zaporozhye aluminum plant in 2016, managed to reduce net loss by 2.6 times.