"Nornikel" sells "Lake Johnston"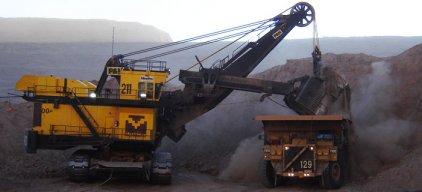 Corporation «Norilsk Nickel» continues to work for the redistribution of assets. In early September an agreement was concluded with the company «Poseidon Nickel» regarding the sale of the Australian assets «Lake Johnston», including mines «Emily Ann» and «Maggie Hays», and supporting infrastructure. The sale of this enterprise surprise is not because the assets have undergone preservation in April of last year. With the successful implementation of «Norilsk Nickel» in addition to the financial benefits it expects to write off reserves for environmental agreements, which will take the «Poseidon Nickel».
Pavel Fedorov, the Executive Director of «Norilsk Nickel», evaluating the deal, explained company policy, based on the desire to focus on Prime assets for maximum financial return to shareholders, eliminating inefficient capacity. The sale of the company «Lake Johnston» can be regarded as successfully completed stage exclusion of inefficient asset. The final closing is scheduled for the second half of this year after fulfilling all the clauses of the agreement and receipt of required approvals from regulatory authorities. As a financial Advisor «Norilsk Nickel» at the conclusion of the agreement on Australian assets was made by the company «Citigroup».
In addition to reviewing the assets of the Corporation «Norilsk Nickel» is engaged in expanding their own raw material bases and intends next year almost in half to increase drilling to replenish reserves. This information was provided by Alexander Rumin, Director of the polar division of «Norilsk Nickel». The company's geologists carried out a painstaking and hard working to fill inventory, looking for new deposits, followed by a step of confirmation of the stocks and the stage of drilling during which is created about 60−70 km of the wells. Of this amount, development drilling accounted for approximately 40 km, the remaining 30 are for exploration drilling. Work carried out on the company, the Talnakh and Oktyabrsky deposits to date, reserves of the polar division of Norilsk Nickel are of the order of 2 billion tons of ore, mostly disseminated. The annual production capacity of the polar division's reserves replacement is about 5 million tons of disseminated ore.