On the global aluminum market deficit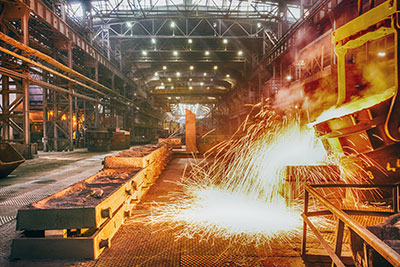 According to data provided by the «World Bureau of Metal Statistics», in the first half of this year, the deficit of aluminium in the world market reached the mark of 393 thousand tons, while in 2013, the global deficit was $ 1,057 million tons. While smelting of aluminium in the last month of this year decreased by 28 thousand tonnes compared to July 2013, the volume of released metal on a global scale for the period amounted to 2,071 million tons. The amount produced in world-scale light metal increased by 61 thousand tonnes on the results of last month. As to the cost of aluminium in 2015, according to experts of the company «Danske Bank» it will rise to the level of USD 2175 per tonne increase over the current year by 200 USD per ton. In General, the first half of 2014, global aluminum production has increased by 715 thousand tonnes, compared to the same period last year, with 6 months the level of consumption of the metal increased to 1,510 million tonnes.
Gradually reduced the inventory levels of aluminium — in June it has decreased by 142 thousand tons, reaching by the end of August marks 7,159 million tons. This number is converted to 56 days of stable sales. The amount of aluminum stored in warehouses of manufacturers increased by 116 thousand tonnes, and the level of exchange reserves in comparison with December last year fell by 108 thousand tons. The cost of light metal on the London stock exchange with a maturity of three months supply in late August rose by 1.8%, amounting to 2,100 thousand USD per ton, thus reaching their highest level since the end of February last year.
A significant impact on the rising cost of aluminium had statistical data collected in the United States and pointing to a record volume of orders of durable goods. No less was the impact and the message from the «Alcoa», in which leading American manufacturer of light metal announced the elimination of Italian production.
The July indicators in the USA the volume of orders of durable goods increased by 22.6% compared to June 2014, which was another record — earlier, analysts expected an 8% increase. The main factor which influence on the volume of orders, are orders for the aircraft, the level of which increased by 318%. This jump was made possible thanks to the international Airshow held in July this year in Farnborough, UK.