"RUSAL" has won a case on the legality of the acquisition "Friguia"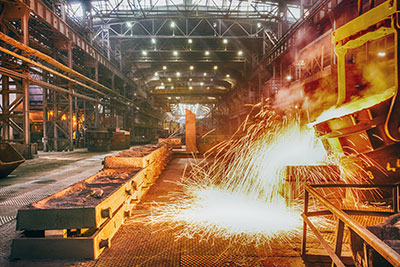 According to the company «RUSAL», released in late July, the Paris international arbitration court ruled on the legality of the sale of a bauxite and alumina enterprise «Friguia» the government of Guinea. Statement by the representatives of Guinea regarding the fact that the company's activity is contrary to the norms was not accepted by the judges into account. In addition, Guinea is obliged to compensate the company the costs of litigation, the size of which was 250 thousand EURO.
The transition of the enterprise «Friguia» hand in hand took place in 2006, when «RUSAL» has paid for the acquisition of 19 million USD. Annual production capacity was about 2.1 million tonnes of bauxite. In 2009, the government of Guinea was made revaluation of the company, which after new calculations was worth 257 million USD. Have been revised and already paid royalties and taxes of RUSAL, having increased initially, up to 860 million USD, and then change the size to 1 billion USD. In the same year, the court of Guinea has taken the decision to support the Guinean government, and ruled that the privatization of the factory «Friguia» is illegal, «RUSAL» has appealed to third court and won the case.
In its report for the period January to June 2011 the company announced that the Guinean authorities put the «RUSAL» informed of the possibility of imputation of claim in the amount of 1 billion USD, to which the company has sent a counter-suit against Guinea to international arbitration, the Paris court. The next wave came in 2012, when a Guinean trade Union organisations have put forward demands to the government regarding the cancellation of the contract with RUSAL in 2006. The company representatives declared these requirements is illegal, what Guinea put forward a lawsuit against the company, which is then itself withdrawn. Final hearings on the controversial agreement was held in October last year.
In July of this year appeared the information that «RUSAL» opened construction work on the construction of the plant at the largest bauxite Deposit, Guinea, Dian-Diana. Guinea is among the world leaders in mining bauxite, the main ingredient for the production of aluminium. The project cost is about 220 million USD. In addition, the company continues to pursue activities aimed at strengthening the growth of consumption of aluminum products to the domestic market.