The contract value of the hire is reduced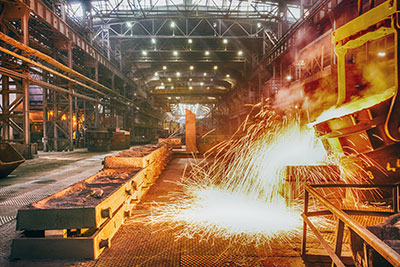 The Chinese market continues to reduce capacity in the field of hot-rolled steel sheet, the contract value with each passing day more and more threatens to go to the critical line 500 USD per tonne FOB. Such a complex situation has arisen largely due to the low demand, the fall in the value of iron ore and the looming question of overproduction.
In the middle of the month quotes of imported iron ore for the first time since September 2012 fell below USD 100 per tonne CFR. The result of this lowering was the additional pressure exerted by Chinese consumers rental suppliers. At the moment, certain counterparties (Southeast Asia) have set a counter value in the amount of USD 500 per tonne FOB. So far, however, the market is relatively stable, the average contract value fell by only USD 2 per ton, which ranged from 503 to 510 USD per ton FOB. The title of the most successful entrepreneur in the auction this week, you can safely give the company «Tonghua Steel», which was able to sell the goods, followed the July shipments to South Korea and Vietnam at the price 503−505 USD per ton FOB, with a total sales volume of 23 thousand tons. According to some assumptions at the end of the month prices for the July orders have not only reached the level of USD 500 per tonne FOB, but I can move the border. Despite the fact that China and Vietnam are currently registered in a very tense political relations, the entrepreneurs do not intend to break trade agreements, intending, on the contrary, strengthen them. In particular, Vietnamese contractors talk about the need for additional purchases, although analysts say June will be a crucial period, when the price provided by China product reaches the lower mark. In connection with such disheartening predictions importers are in no hurry to sign new contracts.
Also the situation has a negative impact the growth of production in the period from January to April, according to analysts, the volume of produced steel increased by 2.7% compared to last year's period. Also in early may, production figures rose by 1.6% in comparison with the data at the end of April, while stored in the warehouses of enterprises the volume of production decreased by only 0.3%. The secondary market is also not pleased with the data provided: only a week the prices have dropped to USD 3 per tonne.