Forecast the future from aluminium specialists Alcoa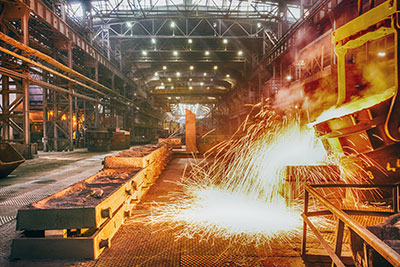 Despite the sharp fluctuations in demand and pricing in the aluminum industry, the analytical Department of the Corporation known for the processing of non-ferrous metals under the name of Alcoa others in the enterprise active development and growth in the very near future. Because the active use of aluminium in many branches of agriculture and the gradual extension of the use of this raw material, according to analysts, will determine a significant increase in the demand for semi-finished products of such an important strategic material. In fact, besides the classic aviation or shipbuilding now to the aluminium very closely eyeing the automotive sector, household sector and many other non-core processing. Such an active increase in demand will inevitably trigger a supply shortage for aluminum products and, accordingly, affect the prices for the necessary raw materials. By the middle of 2014, according to statements of Alcoa growth in the value of the equivalent of one tonne of silvery structural material is not less than seven percent. By the way, one of the leading consumers of aluminum in the arena remains the Chinese industry. Despite some slowdown in the development of the production complex of the state, the demand for aluminum this year for the Chinese manufacturing sector increased by ten percent.
Recently the crisis in the steel market was not spared the famous leader of the aluminum industry, Alcoa party. The most unprofitable plants had to be closed, thereby keeping some balance in the functioning of the remaining businesses of the consortium. In General, the reduction of production capacity resulted in the company's underproduction of eight hundred thousand tons of usable raw materials. To maintain a certain dynamics of development of the leadership of the trade of the concern has focused on more profitable sectors, like aviation and automotive complex. However, such changes in the design and substantive focus in the activities did not reduce the optimism of Alcoa. A number of anti-crisis measures presented to Executive staff and employees of the aluminum giant's confidence in the continuous growth and development of the company, on the background of reducing accidental risks associated with factors that are not subject to the permanent control of the cost of raw materials, to increasing energy prices.