Copper as an indicator of the global economy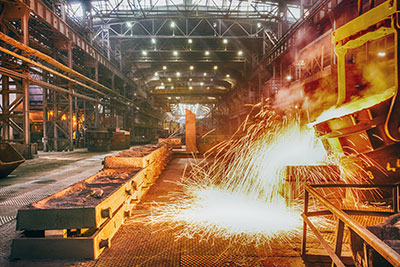 If earlier copper with a light hand traders bore the proud title of metal with a PhD in the field of Economics, it now seems, it requires a different definition, because at the moment its hard to be considered a barometer of the global economy. In March this year, the international monetary Fund predicted an increase in the pace of global economic growth by 3.7%, and these figures over the last few years would have taken the upper limit. As to the copper, it is once useful indicator of the state of the economy, by definition, Alan Greenspan, the former head of the U.S. Federal reserve, continues to fall in price. Since 1988, this is the worst dynamics of quotations.
The last decade, the demand for the metal mainly provided by people's Republic of China, so the copper is gradually losing its title of economic benchmark, despite extensive usage in various industrial applications. The amount of the red metal in China above the level of the United States five times, and in fact the United States is on 2 th place by the volume of demand. Despite the drop in prices and uncertainty in the constancy of demand from China, according to the company Freeport-McMoRan Copper & Gold, USA, China the use of copper will continue its growth for at least ten if not more years.
Freeport analysts believe that short-term decline will not affect the long term, and ultimately, given the stability of demand in China, the red metal is waiting for the upward trend. Thus, even when economic downturn rate of 3−4% per annum, imports of copper are quite high. However, the Japanese company PPC predicts the excess copper on the world market, starting in 2015 and for several years with a stable demand, as it will increase production in China and Africa. That before this year, PPC suggests the volume of surplus 178000 tons, which in 2015 will increase to the level 291000 tons. Simultaneously, some analysts have pointed out that China is consuming 40% of the world total of copper, continue to show a stable demand at the expense of developing infrastructure. For 2014 under the assumptions of experts the growth will be 6%, respectively, 9.6 million tons.
However, despite falling prices, some economists continue to identify copper as a quite useful indicator. According to Michael Pento, head of Pento Portfolio Strategies, the collapse in the price of the red metal is a clear indication that all is not well in the global economy.