"ArcelorMittal": commercial production is coming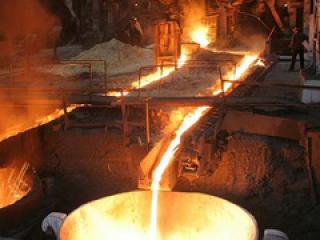 The company «ArcelorMittal», according to information provided by «Kazakhstan today», decided to start her on belonging to the factory «2 Jubail» Saudi Arabia commercial production of industrial pipes and parts of pipelines. Plant «Jubail» has the ability to produce up to 600 thousand tons per year, while the volume of investment is over 1 billion USD. Industrial pipe «Jubilaum» make up 2/3 of total production, the remainder being technical components to the pipelines.
According to Timothy Aruaa, which is the General Director of the company «ArcelorMittal», the production started quite successfully. The objectives posed in front of «ArcelorMittal» starting this project, aimed at providing employment opportunities for Saudis, transfer of technologies and localization of the industrial area. The project aims to meet the needs of the gas pipes not only for Saudi Arabia but for the countries in the Persian Gulf. Also in the plans «ArcelorMittal» to take in the middle East, a leading position among producers of seamless pipes.
And businesses, including in non-commercial Partnership «Russian Steel», meanwhile, reduced the production of rolled. Annual rental main companies in December last year stood at 4.65 million tons, more than the same period of 2012 by 5% compared with November 2013, the rate is above 6%. Overall for the full year 2013 manufacturer of finished steel fell by 2% in comparison with 2012 is 54.2 million tonnes. In December 2013 the supply of products to the domestic market amounted to 2.41 million tonnes, and in General over the past year, the percentage of shipments rose 0.61% to 31.3 million tons.
Exports of manufactured NP «Russian Steel» for the last month of 2013 amounted to 2.24 million tons, which is growth of 5.5% compared to the same period in 2012 and an increase of 16.3% compared to the previous month of 2013. In General, the volume of exports fell by 5.4% compared to the previous year amounted to 22.9 million tons.
Ready-made metal products produced by main businesses, which are included in the NP «Russian Steel» is about 90% of the total number produced in Russia, and includes assorted billet, long products, flat products and commercial slabs.