The successes and failures of the Chelyabinsk zinc plant this year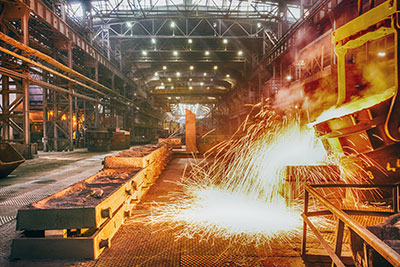 As representatives of the Chelyabinsk zinc factory, in the first half of this year, the plant significantly increased the production of marketable zinc and its alloys. This increase was fixed at five percent, and, accordingly, to eighty thousand tons. These indicators were compared with similar indicators in the past year, and on the basis of the result, experts noticed that not only increased production volumes but also the implementation of zinc in the Russian market, which amounted to seventy-one percent of this valuable metal in the first half of this year compared to sixty five percent in the first half of last year.
At the same time, subsidiary of Chelyabinsk zinc plant under the name of Nova Zinc, which is located in the Republic of Kazakhstan, in the first half of this year have produced five per cent less zinc than in the first half of last year, which amounted to nearly sixteen thousand tons. At the same time, the production of lead showed higher results, namely, the increase in production of eighteen percent and, respectively, two and a half thousand tons.
The second subsidiary, The Brock Metal Company Ltd, which is located in the UK in the first half of this year showed an analogy to the implementation decrease zinc alloys, namely, seventeen percent less than in the same period of time last year, and amounted to twelve thousand tons.
Chelyabinsk zinc plant is known as one of the largest manufacturers of zinc metal, as well as a variety of alloys, developed on its basis. According to statistics, last year recorded a production of one hundred and sixty tons of this valuable metal.
As reported by experts, for the first half of this year, the plant received a net loss in the amount of fifty six million rubles, which accounted for according to international financial reporting standards a much smaller loss than in the past over the same time last year, when net loss amounted to five hundred and thirty million rubles.
The main reasons because of which assume the appearance of the net loss referred to a slight decrease in revenue, the emergence of this year's increase in the cost of zinc, and the increase in commercial expenses of the plant.