Still in the world there is a considerable shortage of lead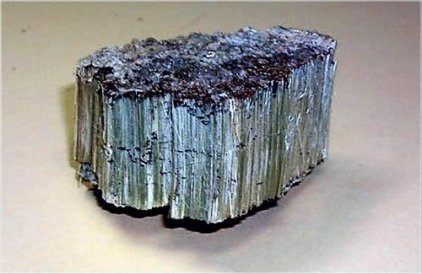 As analytical studies have shown that in the world today it is possible to observe a significant shortage of this precious metal, as lead, because it was recorded a shortage in the amount of one hundred seventy-four thousand tons. Last year the shortage was also present, but its value was estimated at sixty thousand tons.
This situation has arisen on the market due to the significant decline in the amount produced of lead, which amounted to almost two million tons, so production fell by ten percent.
Statistics clearly show that the total amount of a valuable metal, such as refined lead, reached the figure of four million two hundred thousand tons, but the demand was much greater lead is required in the amount of four million four hundred thousand tons.
Two years ago, according to the estimates of International Lead and Zinc Study Group, has documented some of the world's surplus in the amount of one hundred and fifty six thousand tons, then the following year, the excess was reduced to sixty-four thousand tons. As experts say the World Bureau of Metal Statistics, last year there was some excessive amounts of lead, namely, five and a half thousand tons, because in the world increased the production by sixteen percent, respectively, to four million nine hundred thousand tons.
Due to today's time deficit to lead one of the most popular sources in the world was recycling, which made it possible, though slightly, but to compensate this lack. For processing with the purpose of obtaining a lead is sent in the form of raw materials typographic font, batteries, lead sheath cables, balance weights for car rims, and other various products that contain lead.
For this purpose, special businesses open reception centers which accept scrap lead that is then sent for further processing, and the result is a set of actions is obtained of excellent quality of secondary lead in the form of so-called ingots (or bars). This activity is fully legal and licensed.
It is through such economical use of a valuable metal like lead, and there was the possibility of more extensive use of this metal in the automotive sector, the construction sector, as well as printing needs.