The market expected the fall in copper prices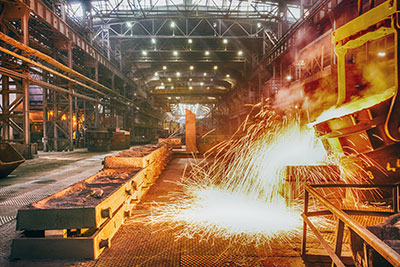 According to the statistics of the Commission on trade
commodity futures, hedge funds and managers of assets during the last
weeks doubled their short positions in futures and options on
copper.
The total volume of short positions in contracts for the red metal
increased by 13.95 thousand, reaching 26.92 thousand contracts. This
the situation is on the market for the first time in the last five weeks — this is
a reflection of the fundamental factors of the world economy, in particular, low
demand for copper and the slowing of the Chinese economy, which, in today's
day, stands the largest consumer of this metal in the world. Important
the role in question quotes online is also uncertainty in the subsequent
U.S. policy on control over the commercial banking institutions
Federal reserve system (FRS).
Earlier it was reported that the recent statements by the representatives
The fed is no mention about the folding program to repurchase assets, nor on the conservation
their current amount; and therefore, market actors do not exist any
tips and they need to wait for the autumn meeting of the regulator.
Foreign media also noted: during the reporting period, rates
on the growth of silver was also increased, however, in parallel with this has been reduced
long positions on gold. The net long position in options and futures
silver increased by 354 contract (reaching 6,675 thousand transactions), then
as in gold, the figure decreased by 4.55 thousand contracts to the level 65,517
thousand contracts.
In the cash market of precious metals in London the price of gold (spot
price) compared to its morning fixing (AM Fixing) on 5th August increased
2% and crossed the mark of $ 1,310 per ounce — the highest
figure since the beginning of the current month. At the same time, 2 August, observed
a two-week low in the value of gold — 1285,75 dollars per ounce.
Overall, Monday in the market of metals was observed
stable situation, contracts for copper and silver were traded with no significant
changes to levels of closing of the exchanges on Friday evening. As for the futures
gold, their price is not subjected to significant fluctuations.