In the first half of 2013, the excess of aluminium in the world continued growth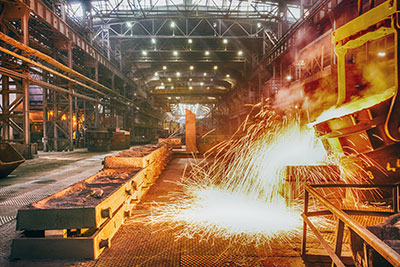 As follows from the data obtained the «World Bureau of Metal
Statistics», in January-may this year, the global oversupply of aluminium has increased to
387,5 thousand tons, whereas in the same period last year this figure does not
exceed the mark of 186 thousand tons. As follows from the statements of experts, world
the demand for aluminium for the reporting period increased by 2.7% (to 18,813 million tons in
absolute terms), while global supply increased by 3.8% (19,389 million
tons).
Not long ago the specialists of «Boston Consulting Group» expressed
the assumption that world demand for primary aluminum in the near future
the decade will grow nearly 5% annually. Therefore, by 2017
the demand for this metal in the world will exceed the figure of 55−57 million tons. In this case
the production of winged metal at that time — according to experts — will reach 67−69
million tons, and therefore in the global warehouses will continue to focus
significant amounts of «excess» of aluminium.
Analysts believe that if the situation will develop in
in this scenario, the cost of aluminum in the world will stay relatively low,
and any incremental price hikes mean the closure of smaller producers
the metal will be smooth, large stock levels, which will remain
the pre-crisis level for many years. The situation can affect, perhaps,
China — significantly increasing the import of «winged» metal.
At the same time the situation in Russia looks as follows.
As seen on expert estimates, in the first half of this year, the country
reduced exports of unprocessed aluminium is 2.3%, compared to the first
half of 2012. In absolute terms, export of this metal reached 1.78
million tons. However, the income from such transactions decreased by 5.9% (3,543 billion.
dollars in absolute terms).
Earlier it was reported for the first quarter of 2013, exports
of aluminium from Russia (across the line
products) decreased in comparison with the first quarter of 2012 by 4.1%. In
absolute terms, foreign supplies of this metal amounted to 1,162 million tons, with
the income from such deals fell by 7% (up to 2,279 billion dollars). Also
relevant media published the information that in the first quarter
this year, in comparison with the same period of 2012, production volumes
primary aluminium in Russia fell by 7.7%. However, the production of aluminum
bars, rods and profiles increased by 11.65%, strips and sheets — 7.3%, and aluminum
foil — 18.8%.