The government of the Russian Federation: Yenisei Ferroalloy plant needs to be ecoexpert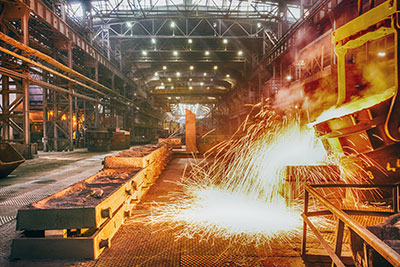 Vladimir Putin recently made a proposal to organize
independent ecological expertise on the issue of the construction of the Yenisei
Ferroalloy plant (EFS) in view of the fact that around this project
stop trial.
Recall that in 2008, Alexander Khloponin, who was then
the seat of the Governor of Krasnoyarsk Krai approved the idea of building a plant
the production of ferro-alloys 11 kilometers from Krasnoyarsk (on the basis of the plant «Krastyazhmash»
in Emelyanovsky district). And in 2011, the news about the construction of the enterprise
aroused a storm of public discontent. In early 2012, Lev Kuznetsov (next
the Governor of the region) unilaterally terminated prior
agreement, and in June last year, the act of the head of administration was officially
approved by a majority of the Krasnoyarsk region residents attending public
hearings on this issue.
At the end of last month, information concerning the controversy surrounding
structures of the Yenisei-rich ferromanganese plant, has reached the President of Russia.
And after studying the matter, Vladimir Vladimirovich (in relation to the implementation of the mentioned
the above project) have signed a number of instructions for the «authorities». As
said in an earlier document, in early July this year, Mr
Kuznetsov had (in conjunction with the CPS, the Ministry of industry and trade of RF,
Vnesheconombank and CJSC «CHEK-SU.VC») to determine the composition of the Commission to undertake
independent ecological examination of the project of Ferroalloy plant (with the aim of resolving
all conflicts). However, this deadline passed, and the case with «dead
point» never moved.
As said Sergei Ponomarenko, first Deputy
the Governor of Krasnoyarsk region, the opinion of local authorities regarding this
the question is not changed, and the recommendation of Vladimir Putin — the only reason
objectively look at the project and understand is it safe terms
environmentalists. So, another year and a half ago, initiated the construction of the plant — JSC «CHEK-SU.VK»
— it was proposed to organize an independent examination to study the potential harm
the future of the enterprise, but he ignored this possibility and opted to
in the case of court proceedings. «The President's instruction will help to put an end
in this issue," — say representatives of the local administration.
Even more radically configured the residents of the region. Artem
Cardinez, leader of the public movement «Krasnoyarsk against» argues that neither
one examination will not change the opinion of the citizens and to carry out such activities
pointless. Also adamant on its position remains the mayor of Krasnoyarsk Edkham
Akbulatov. At a recent meeting with reporters, he said: «In the vicinity
cities can be built exclusively with environmentally friendly plants, and this
the project for the production of ferroalloys does not meet these requirements».
Meanwhile, the litigation surrounding the production plant
of ferro-alloys continued: the next session on the case of EPS scheduled for 17
July of this year.