VSMPO-AVISMA will help develop the titanium industry in Vietnam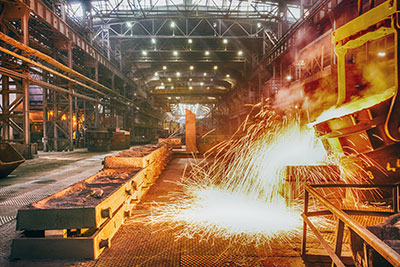 Verkhnaya Salda Metallurgical Production Association AVISMA (Russia) and Vietnam National Coal-Mineral Industries (the Socialist Republic of Vietnam) signed a package of documents regulating the partnership between the companies. The goal of the project initiated by the parties is the development of the titanium industry in Vietnam. One of the points for the implementation of mutually beneficial relations between the parties to the agreement is the creation of a joint Russian-Vietnamese enterprise that will specialize in the processing of titanium raw materials and the production of high-grade products based on this metal.
Vietnam National Coal-Mineral Industries is a large Vietnamese mining company engaged in the mining of solid minerals. In addition, the organization is an active participant in the markets in several business segments, including machine building and shipbuilding industries, steel and chemical industries, electric power industry, construction materials production, transport logistics, trade, tourism and other activities.
VSMPO-AVISMA is the largest player in the world titanium market, specializing in the production of "winged metal" and alloys based on it. In addition, the corporation has a technological base for manufacturing a wide range of products from titanium alloys (starting with casting blanks, including the production of rolled products with complex geometry, and ending with the release of finished parts requiring high-quality machining).