In July, European stainless steel producers will not change prices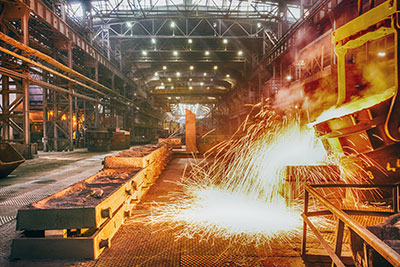 Leaders of the largest European manufacturers of stainless steel -
ThyssenKrupp (Germany), Acerinox (Spain) and Outokumpu (Finland) - accepted
Decision not to adjust the July prices for flat products. Although
The cost of nickel (one of the most important factors in the pricing of stainless steel)
In June demonstrated the desire for the lowest possible marks, the leaders of the segment from
Europe will refrain from making changes to their price lists.
Thus, additional payments for a two-millimeter cold-rolled stainless steel
The brand 304 from the German corporation ThyssenKrupp in July will remain at the level of 1418
Euro per ton; Finnish Outokumpu will sell metal of this class with a surcharge of 1,406 €
For 1000 kg., And the Spanish Acerinox - with a surcharge of 1424 euros per ton.
The same American company AK Steel more flexibly reacted to the trend of nickel
Market. In its price tags for July, a surcharge on the austenitic stainless steel 304 series will be
Reduced by 6.2% (compared to June prices) and will be 0.8 USD per pound.
Other types of stainless metal will also drop in price from this campaign: the amount of surcharge for
The brand 201 "will fall" by 6.8% ($ 0.5 per pound), and the premium for the metal of the series 316 - by 5.7%
(To the level of 1.16 dollars per pound).